header("Pragma: no-cache"); header("Cache-Control: no-cache,must-revalidate"); ?>
HOME
Platform
innomac™ introduction
innomac™ introduction
innomac™?
innomac™ gathers, analyzes, monitors and controls real-time data from all production equipment, from sensors to industrial spot. And this is an integrate platform based on Industry 4.0 that can work with external system.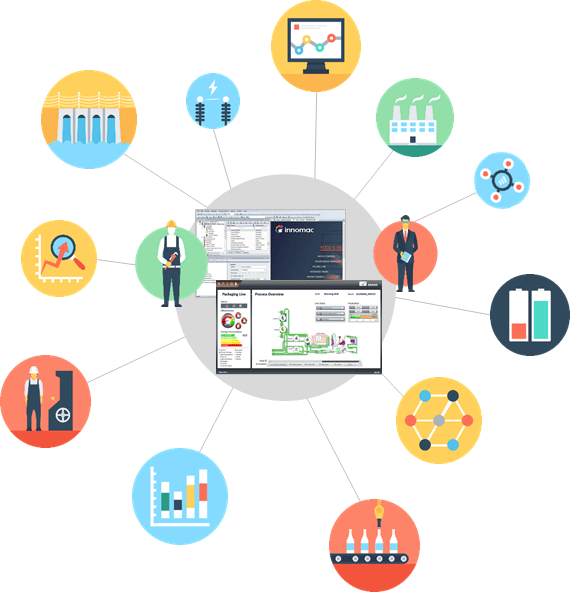 System Configuration
Real-time monitoring and control of all management targets (facilities / buildings / factories / infrastructures) to support efficient operation.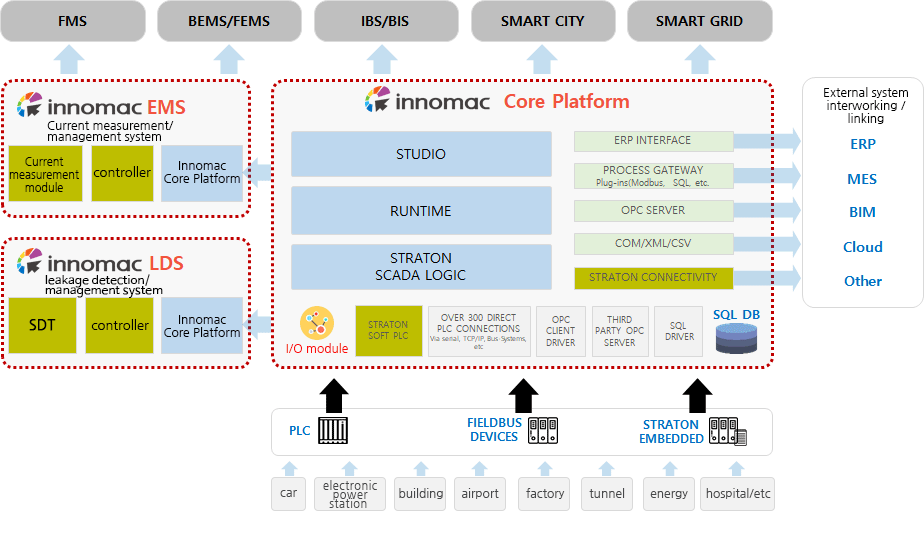 Features & advantages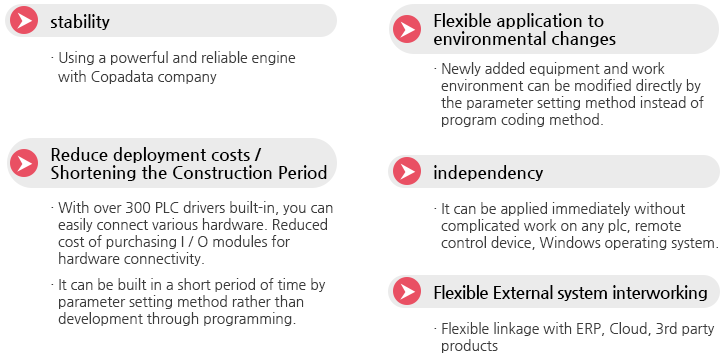 Main function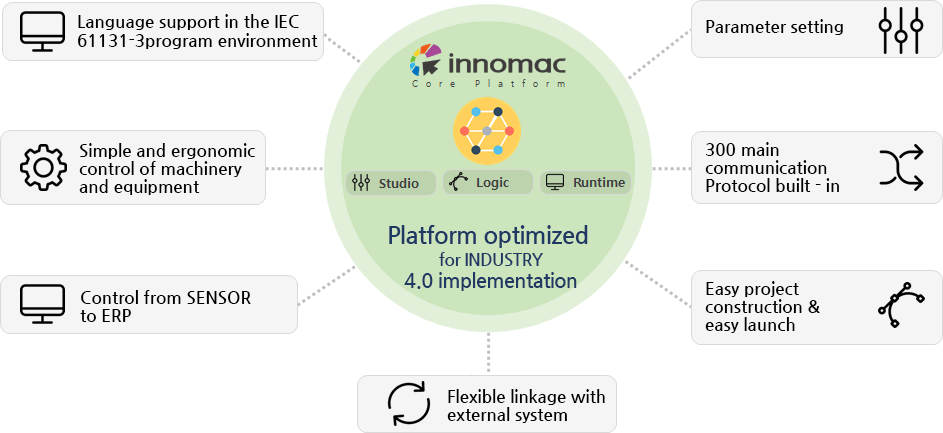 innomac™ Studio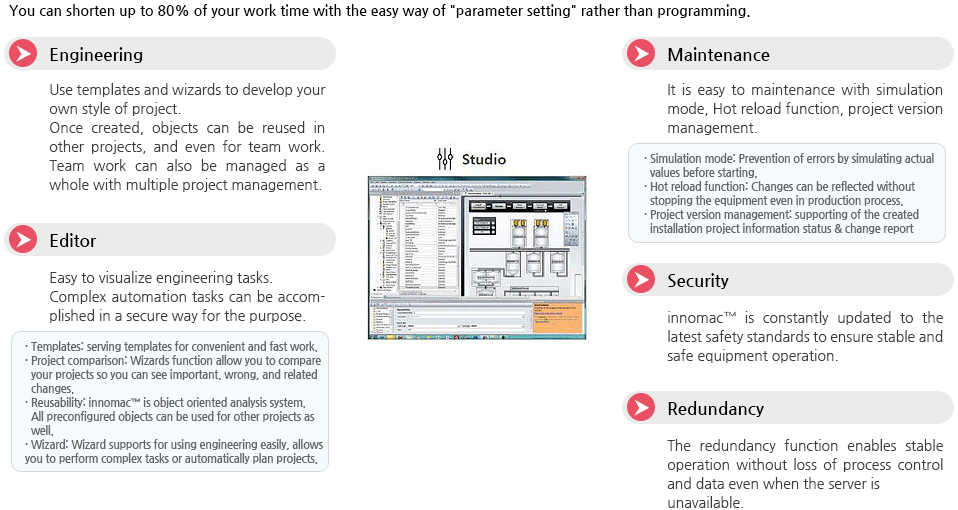 innomac™ Logic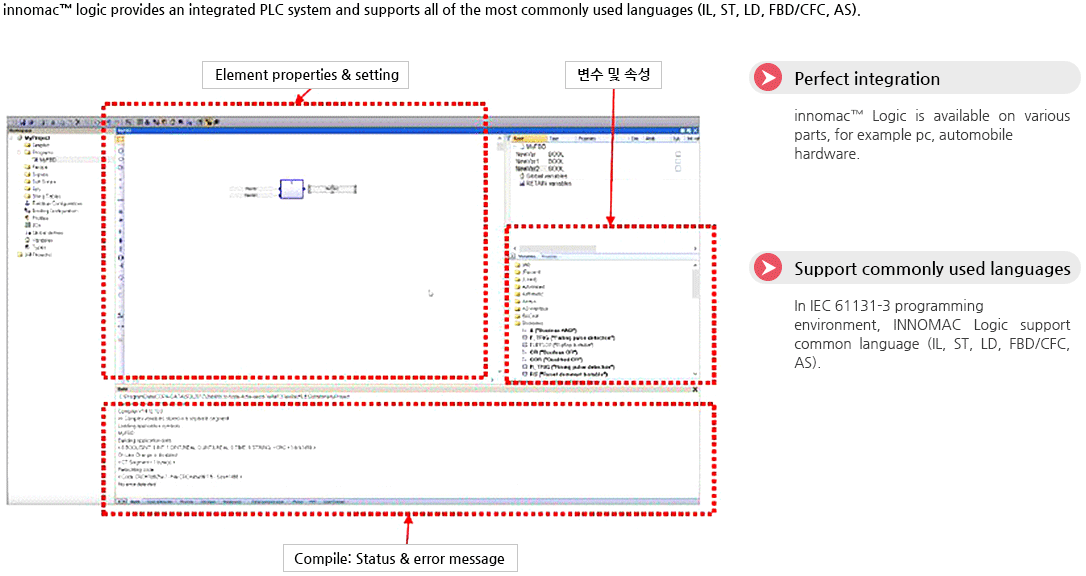 Application area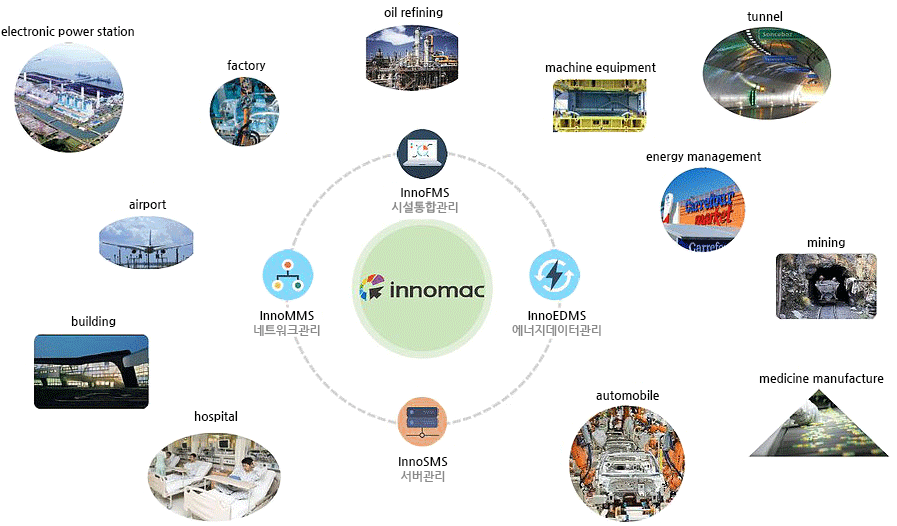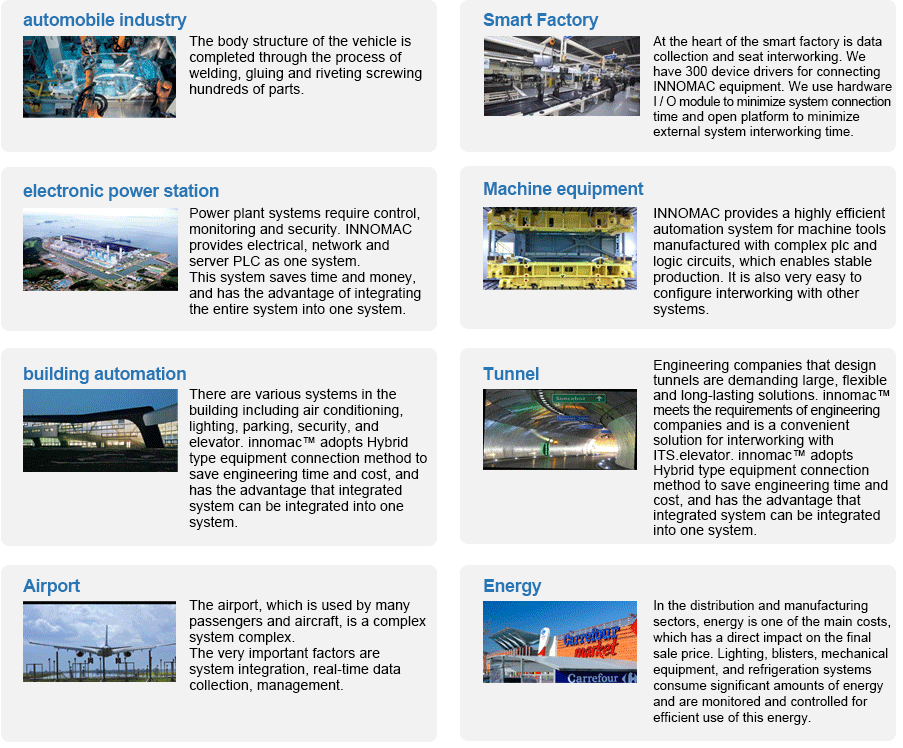 innomac™ Hardware